On this Throwback Thursday, I want to throw it back to a few weeks ago when we held a baby shower for a family in our Bible study group. It was to be casual, fun, and inclusive for both male and female attendees. A friend and I brainstormed for the best (and easiest) theme: Under the Sea.
Before you roll your eyes at the cheesiness, it was ridiculously appropriate for our parents-to-be. They had met while working at a marine camp in Florida. (I didn't know that was a thing; the only place my parents sent me in the summer was to my grandfather's house!) Both of them have worked around water in some way or another — so "Under the Sea" was perfect!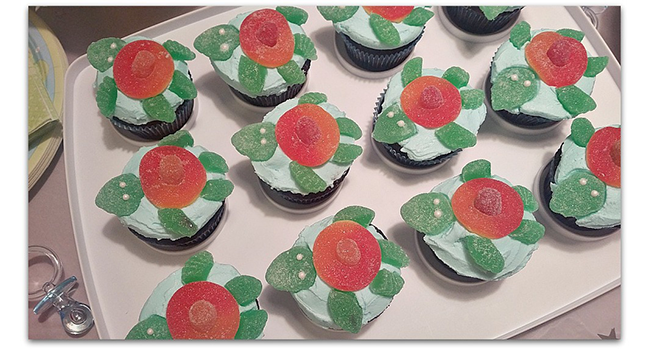 We scoured Pinterest for ideas and activities. We wanted to keep it low-key yet fun. There were limited games, and I was in charge of the baked goods. I can tell you that not all of these items (especially the gummies) are vegan, but I've done some research so you can create your own vegan versions of my creations!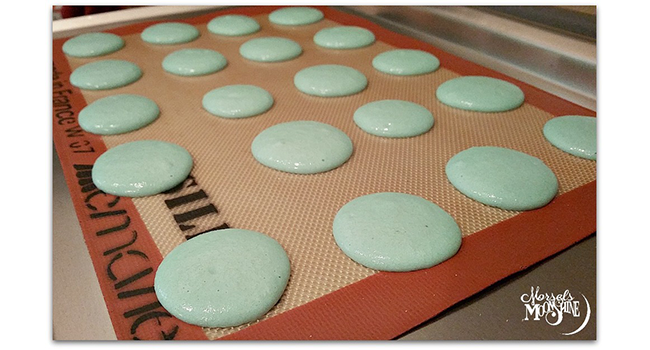 I made adorable clamshell macarons with faux pearls inside. Although I try not to use artificial dye in my foods, I wanted to colour these ones blue for their baby boy. My original vegan macaron recipe can be found here, plus you can consult a variation to dye them the colour of your choosing. I have links to the variations in that original recipe.
Next, I made chocolate cupcakes with vanilla buttercream. For this recipe, I did, in fact, omit the booze and replace it with water. But that doesn't mean that you have to! I used this recipe for the cupcakes and this recipe to make the vegan buttercream.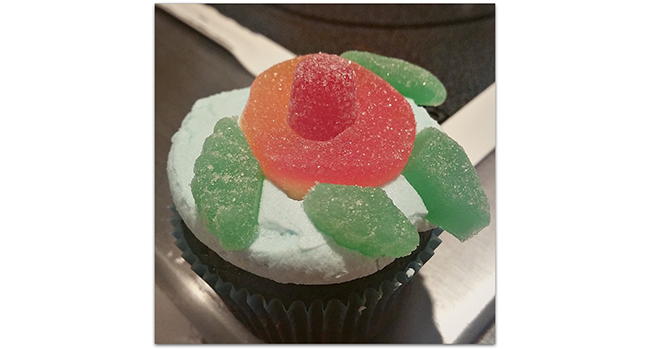 As for the gummies, I've found several options for you: Swedish Fish, Airheads, and Sour Patch Kids are all vegan and cruelty-free, according to PETA (look here). You can probably carve those gummies into different shapes. I carved the different pieces into a sea turtle. Well, some pieces look like sea turtles…others do not. The carving is harder than it looks!
Other places to find vegan and allergen-friendly candy:
The Organic Candy Factory
Candy Warehouse – has stocked organic/vegan peach rings in the past
Natural Candy Store
Enjoy these decorating and baking options. Please let me know if you try any of these ideas 🙂
Cheers!
-Aileen